WELCOME TO THE EXCELLENT ENTERTAINMENT AND FUN OF THE RITZ ACOUSTIC CLUB. Our open-mic evenings run every Thursday. On the third Thursday of every month, we have a showcase night, check out the amazing line-up of acts we have for you in our fifteenth year of existence. Entrance charge for all showcase nights is just £4.00 for non members and Free for students and under 16 year olds who are accompanied. There are no tickets available prior to the event, just turn up on the night at 8.00pm prompt and you will get in on the door. (Entrance charge for our normal Open Mic Nights on every Thursday,except third Thursdays, is £2.00 for non-members) Confused? Don't worry we all are, but we'll certainly look forward seeing you soon at the Ritz.
on Showcase nights, DOORS OPEN AT 8.00pm and there will be an Open Mic set between 8.30pm and 9.45pm before the guest band/act comes on at about 10.00pm.
Forthcoming Acts for the Showcase Nights (on our third Thursdays)
THE JACK RATTS on DECEMBER 18th.


A folk-punk riot of fun.
PLEASE NOTE THIS IS OUR CHRISTMAS PARTY AND IS ONLY OPEN TO MEMBERS of the Ritz Acoustic Club.
There will be NO open-mic set for this party but there will be support for the guest act
De-Malebysse on JANUARY 15th
Devon based trad-folk with a thrilling twist.
Rosie Eade Band on FEBRUARY 19th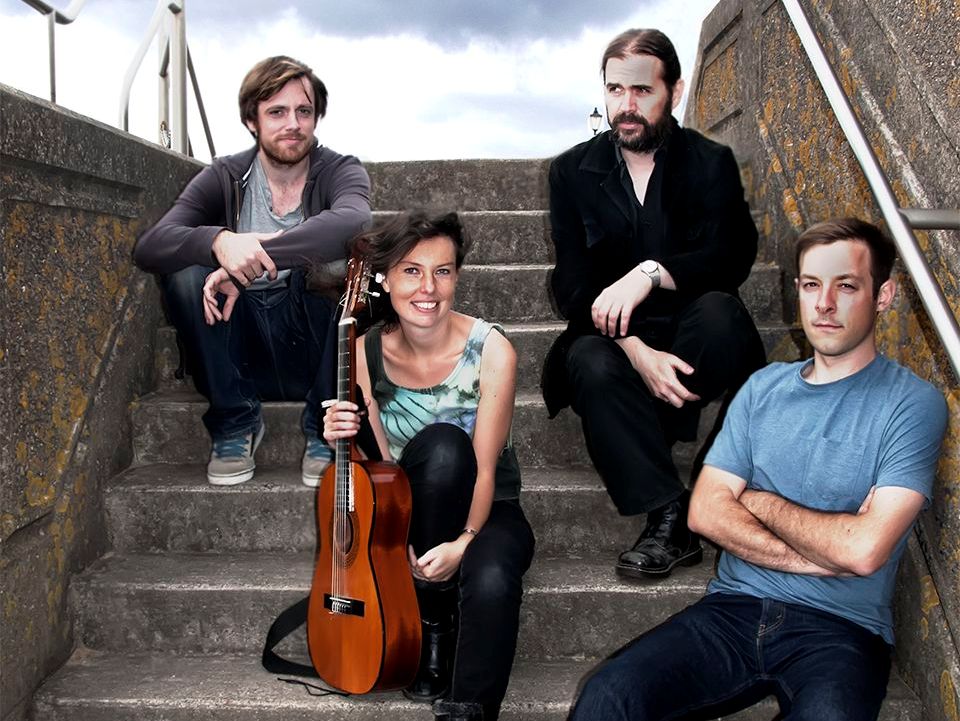 Return of the kick-ass folk pixie.